Shippensburg University celebrates its sesquicentennial in 2021, marking 150 years since the humble founding of the Cumberland Valley State Normal School. Across the diverse range of memories and milestones, tales of resiliency continue to be the wind that guides our Ship forward.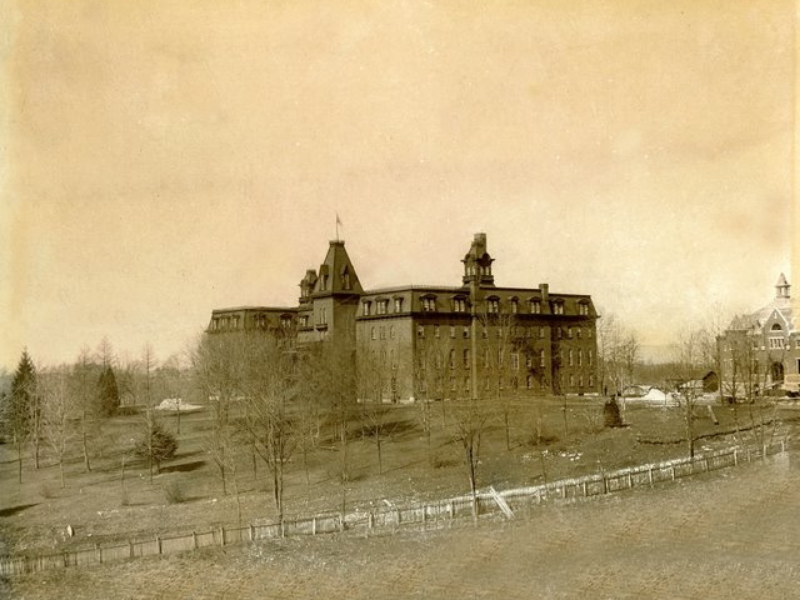 University Timeline
"We must welcome the future, remembering that soon it will be the past; and we must respect the past, remembering that once it was all that was humanly possible." -George Santayana
Hall of Presidents
Throughout its 150-year history, Shippensburg University's visionary leaders have enabled the institution to gain regional and national prominence for its educational excellence and unwavering focus on student success.
Connect with Classmates
Ship Connects | Official networking platform
Ship Connects is the university's official online platform for bringing together alumni, faculty, staff, and students.
Digital Archives
Take a step back in time
View 1917 to 2018 versions of The Cumberland, Shippensburg University's yearbook, and much more!
Shippensburg University
1871 Old Main Drive
Shippensburg, PA 17257
Shippensburg University is located on Susquehannock land, land that originally belonged to the Seneca-Cayuga Nation. We remain committed to working alongside their elders and youth to restore the sovereignty of all Indigenous and First Nation peoples.
What is a Land Acknowledgment Statement?
A Land Acknowledgment is a formal statement that recognizes and respects Indigenous Peoples as traditional occupants of this land and the enduring relationship that exists between Indigenous Peoples and their traditional territories.